Sony wanted a campagin that illustrated the explosive power 
of their xPlod car sound systems. So we created 3D illustrations loosely based on the exploded diagram for the Tuner, the Urban Roller, and the Lowrider. We also built upon this theme with several interactive installations that appeared at SEMA, the automotive trade show in Las Vegas.​​​​​​​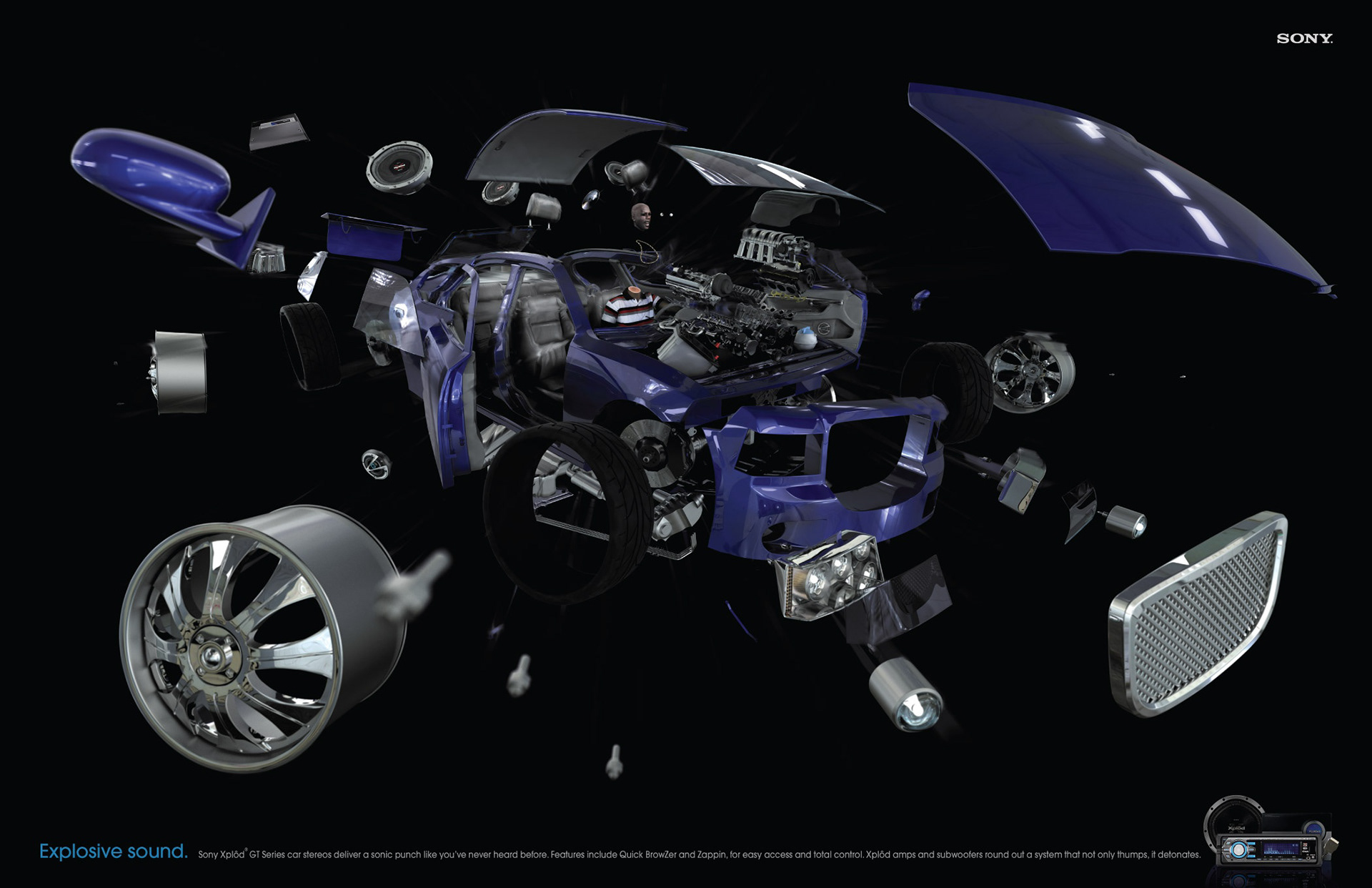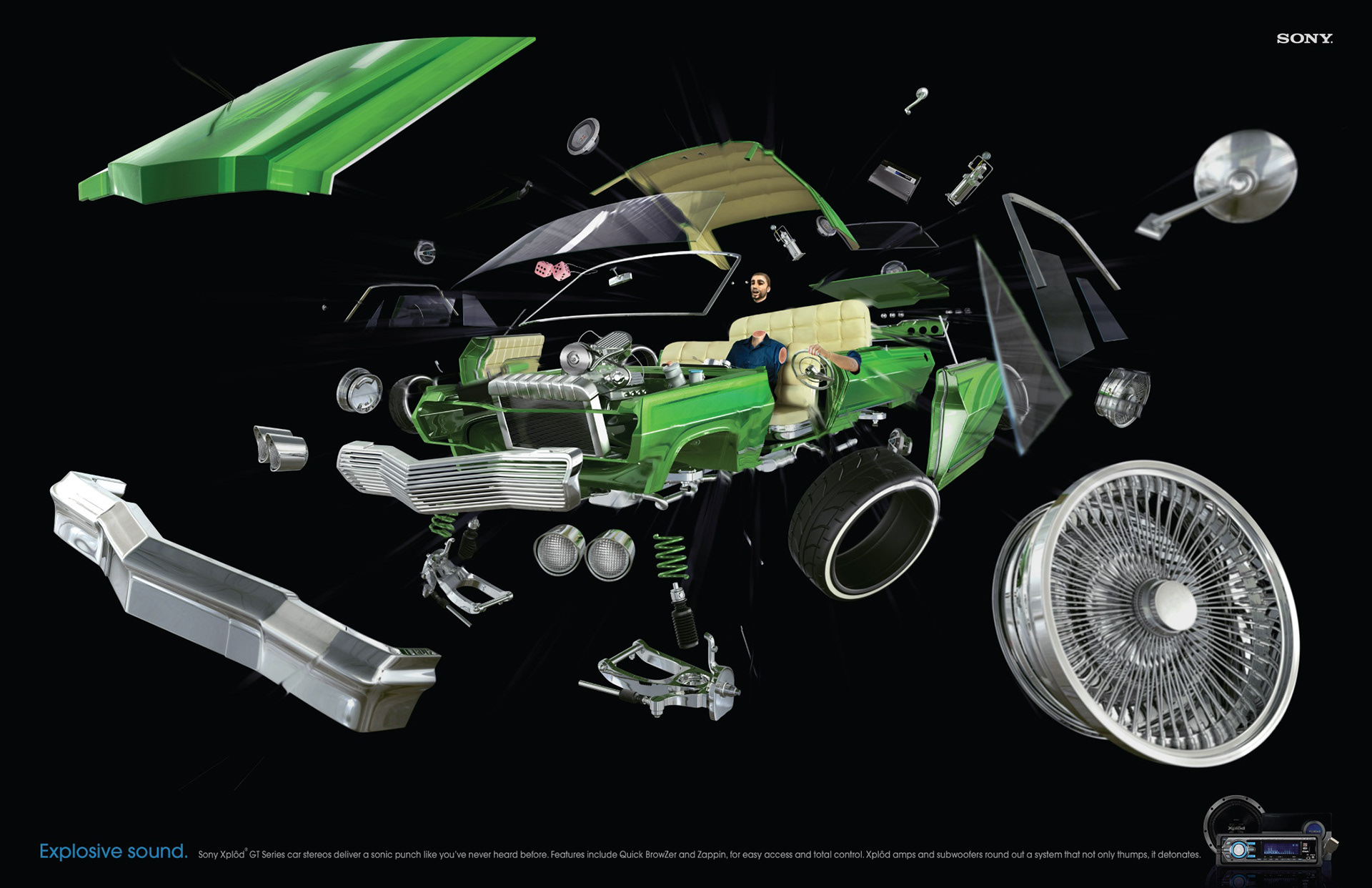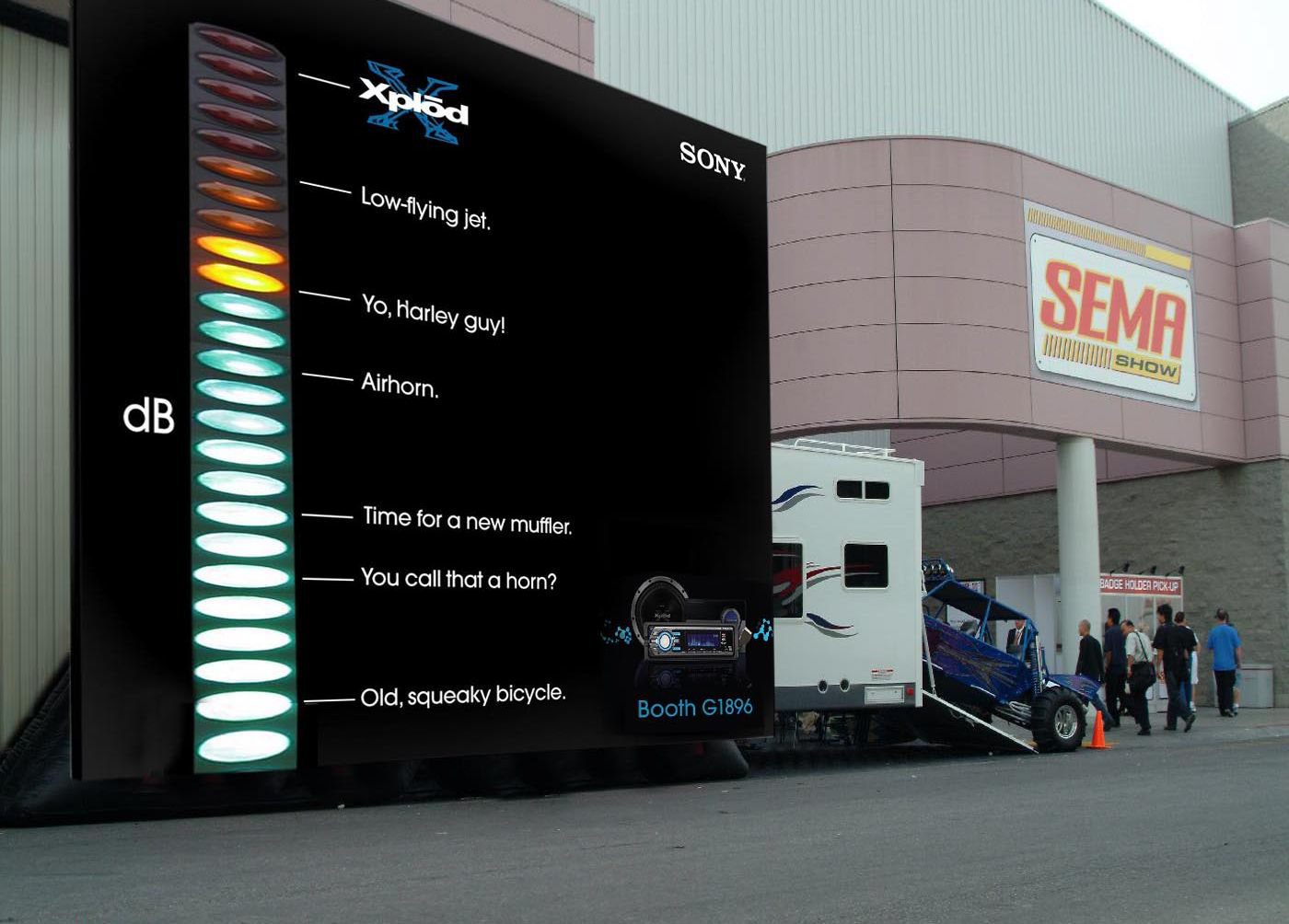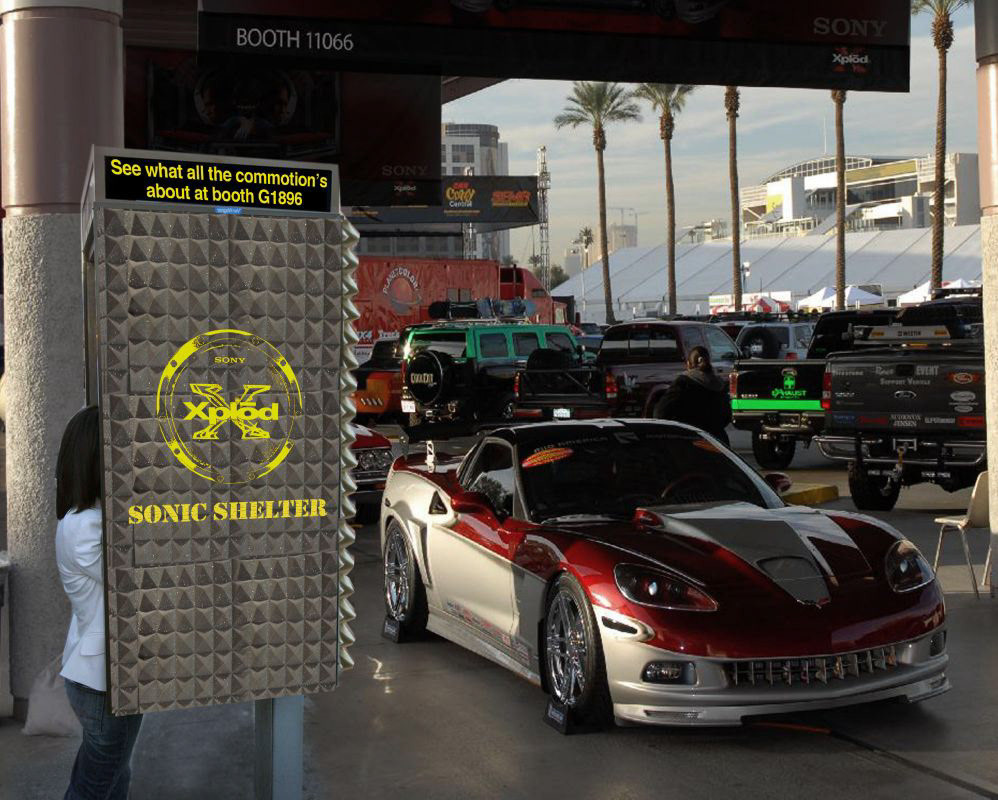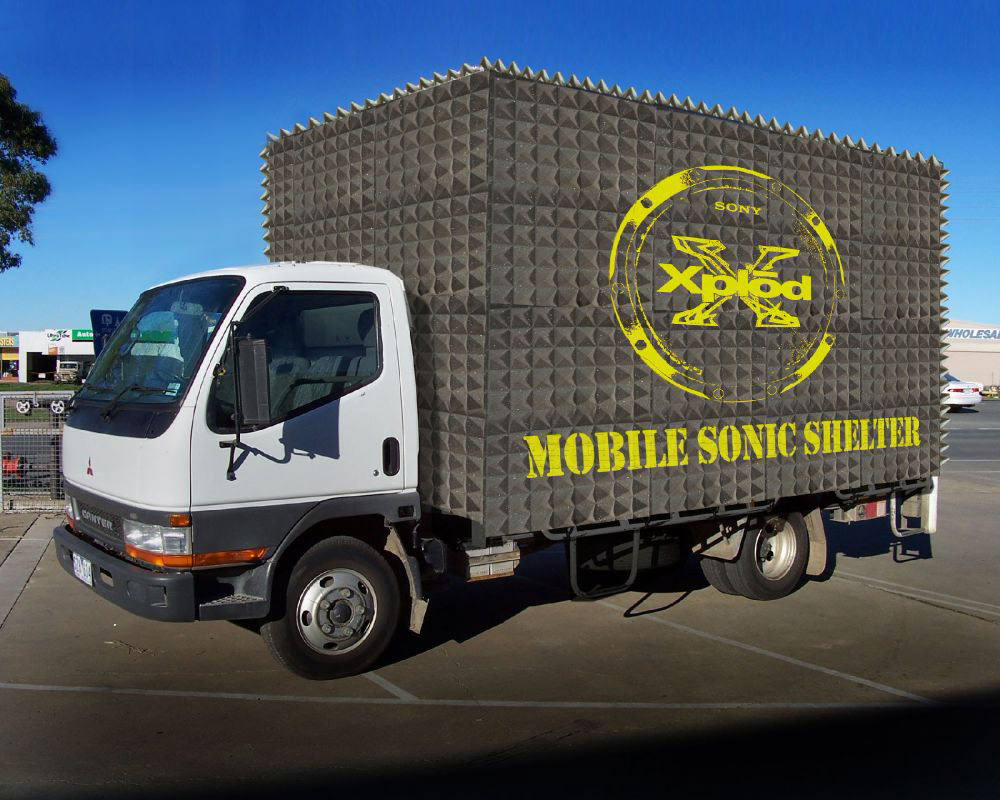 This booth was featured at the 2009 CES Convention to tell the story of Sony's eco-friendly history.
A giant circuit board with circuitry that formed a tree provided a contextual backdrop. The roots of the tree constructed a timeline highlighting Sony's environmentally friendly innovations over the past 30 years.